Catering
What fun it is to celebrate season
Get $25 off catering holiday orders of $300+ when you use promo code HOLIDAY23 at checkout from now until 12/31/23. Try our new Grazing Box for your holiday events - it's a Holiday Party winner! For full offer terms and conditions, click here.
Convenient Catering Options
Pickup
We'll have your catering order ready when you are.
Delivery
You choose the spread, we'll handle the delivery.
Same Day
Consider your last-minute meetings, get-togethers, and celebrations handled.
Catering for Any Occasion
Game Days
Whether tailgating the championship, your kid's sporting events or a pick-up game with your friends, keep the team fueled with sandwiches, spuds and more.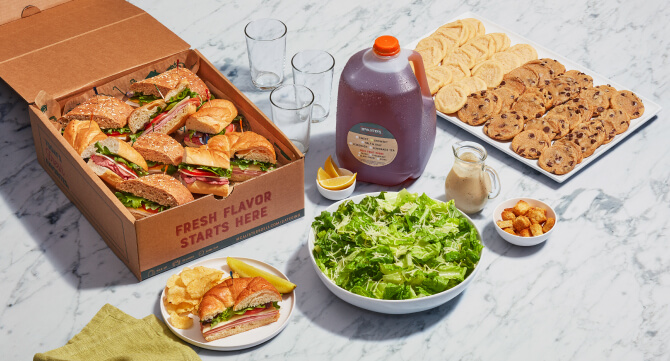 Working Lunches
Break the meeting monotony and give your crew something to look forward to. Cater McAlister's for breakfast, lunch or all-day meetings. From customized box lunches to full spreads, we'll take care of the details.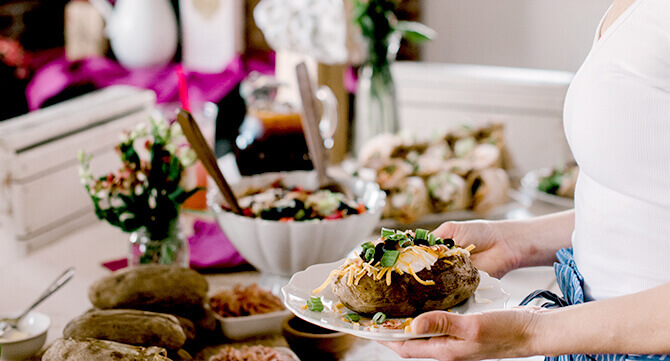 Special Events
From big celebrations to small get-togethers, we can help make any occasion special.
Important Note:
Our products contain sesame, milk, eggs, tree nuts, peanuts, wheat and soybeans. Despite using best practices, we cannot guarantee products will be free from allergens through cross-contamination. If you have a food allergy, please notify the restaurant directly.